WHATS YOUR REACTION?
THE BIBLE NEVER SAID THAT PODCAST WITH CHARA DONAHUE
Common Bible Misconceptions are regularly brought out on The Bible Never Said That Podcast hosted by Chara Donahue.
What is your concept of the Bible?

Tell us who you are. Your background

Emoji Reaction

What is the podcast about? "We should interact with the world with in a discerning and biblical way"
Talk about Half Truth episodes

The Bible is a plumb line?
Is scripture the only way to know God? "When people do not have scripture available to them, I believe that God will reach them in the ways He knows he needs to"

Does freedom diminish the value of scripture in America? "We put ourselves into captivity"
The necessity for the word of God that you have experienced with the people in China "When people hope they become powerful and passionate. For a controlling country they become a little bit dangerous because they found something to live their lives for. When you live your life for something passionately you come truly alive and you experience that true freedom"
How do you relate the phrase " Love is love" with God is love"

Is a half truth a lie or can there be an incomplete truth? "Hurt hearts can find healing"

Motivation of the heart behind truth

What are some of the ways the Bible can be used to manipulate someone?

What is the ultimate goal of the Bible/Scripture? "I love the Bible obviously but, I love Jesus more. It's not the Bible that I worship it's Jesus"

From Blasphemous to Divine

---
THE BIBLE NEVER SAID THAT PODCAST
---
The Bible Never Said That Podcast on Spotify with Chara Donahue
The Bible Never Said That Podcast RSS Feed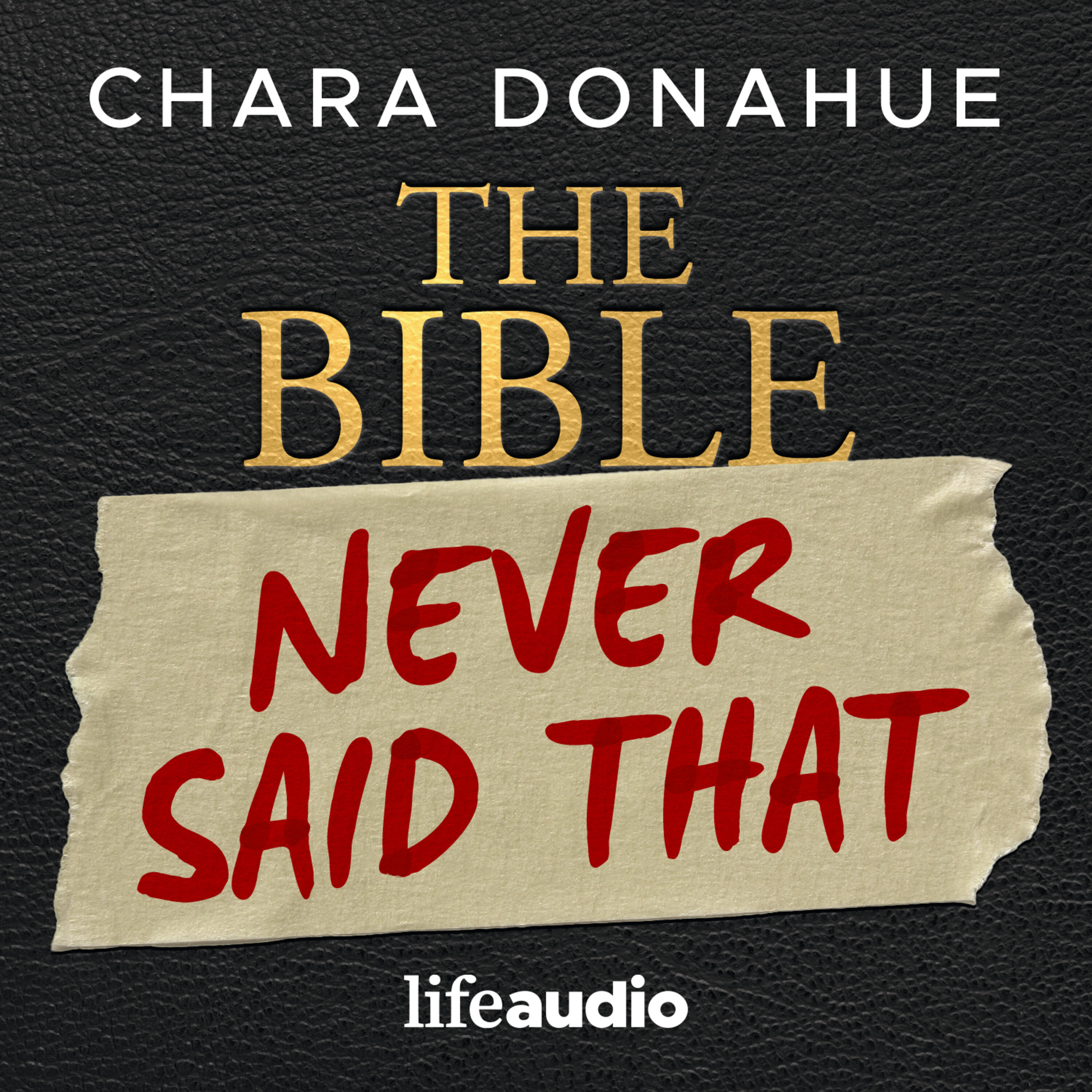 Why do we get lines from Shakespeare and the Bible confused? Our host Chara explains why this is a common mistake happens and why the eternal Word of God is greater than the greatest work of Shakespeare.Verses Referenced:Psalm 119:89; 1 Peter 1:24-25; Hebrews 5:11-14; 1 Thessalonians 5:23; Numbers 6: 24-26Articles Referenced: How the Bible Influenced William Shakespeare by Chris Carpenter: https://bit.ly/3EecgHnThe Geneva Bible of 1560 by Bruce Metzger: https://bit.ly/3UmxIzCWe Got Shakespeare's Dictionary on eBay by  Robinson Meyer: https://bit.ly/3FZlFEmBooks Referenced: Biblical References in Shakespeare's Plays by Naseeb Shaheen: https://amzn.to/3WOf0CD Discover more Christian podcasts at lifeaudio.com and inquire about advertising opportunities at lifeaudio.com/contact-us.
---
Fun Energectic Beyond-Church Conversations Blasphemous to Divine
WHATS YOUR REACTION?